Thanks for printing! Don't forget to come back to Zerorez Tampa Bay for fresh content!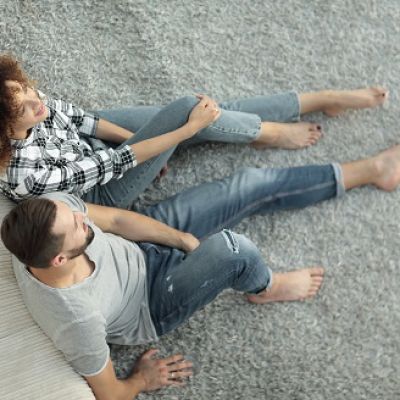 We're Here For You

As residents of the Tampa Bay area, we are all experiencing a time of significant anxiety and stress. At Zerorez, we are impacted too, and we truly want to help. Learn what the CDC recommends for cleaning your home and carpet.
Learn More
A Clean Home is a
Healthy Home.
Zerorez has been lab-tested and proven to clean at the highest levels possible. No other cleaning method out cleans Zerorez.

Our Commitment to you:
1. We are washing our hands regularly
2. We wear gloves and shoe covers in the home
3. We are disinfecting our equipment in between every job
4. We are exercising social distancing and adhering to CDC best practices
The only choice for a true clean that lasts longer.
Powered Water® & Patented Technology
Satisfaction Guaranteed We will clean a room for free and you decide.
Let us clean a room for free and you decide.
At Zerorez® Tampa Bay, we want to make your carpet and floor cleaning as easy as possible. We are so confident you'll be satisfied with our patented cleaning process that we will clean and test a small area of your carpet for free and let you decide if Powered Water® really makes a difference for your carpets.
No soap lingering to attract dirt.
Our Powered Water® technology allows us to clean and refresh your surfaces without the use of detergents or harsh chemicals, which means your carpet stays cleaner longer, unlike other carpet cleaning companies in Tampa.

Your Surfaces Dry Fast with our patented truck mounted equipment.
Powered Water® is applied to your carpet through our patented process that loosens embedded dirt to the base of the fibers using high-efficiency jets. Our extraction process out performs the competition! We remove embedded soils, and detergents left behind by other cleaners, and debris while allowing for a fast drying surface.

Platinum Certified by the Carpet and Rug Institute
Not only does Zerorez® get the highest approval rating possible from the Carpet and Rug Institute, we are also rated the #1 Cleaning System in the nation by an independent testing laboratory. All we leave is clean™.

No harsh chemicals means Pure Safety for your family and pets.
Since our Zerorez® patented Powered Water® cleaning system doesn't use any harsh chemical additives, toxic soaps or detergents, your floors are safe and dry for the whole family, even your smallest children, and pets.
What exactly is Powered Water®?
Play Video
Watch how Powered Water® is able to provide a better clean without the use of harsh chemicals or detergents.
Very Friendly and Helpful
I've been waiting for Zerorez to make it to Tampa, and was so happy to have them clean my carpets. The technician was very friendly and helpful in moving the furniture out of the way, and he explained exactly what he was doing throughout the process. The carpets look and feel so much cleaner, and he was able to remove some stubborn stains. I would definitely use them again and recommend them to others.
- Julie Meyers
Anonymous
Absolutely Blown Away
I was absolutely blown away by not only the service technician, Armani, but the work that he provided. I originally heard about zero rez on the radio and thought that I should try it out. Our dog had recently had an accident in the only carpeted room in the house! I promptly picked up the phone and scheduled an appointment. Armani arrived on time and was extremely professional. He explained everything he did every step of the way. I can't believe how clean and fresh my carpets are ! They look brand new again . Highly recommend using this service.
- Tiffany H.
Anonymous
Looks and Feels Beautiful
Setting up appointment was quick and easy. Had my carpets cleaned by Armani and Pierre who were both very polite, professional, and didn't waste any time! Carpet was dry by the evening and everything looks and feels beautiful which is such a boost after hurricane Irma's visit. I highly recommend Zerorez and will definitely be using them again.
- Amy Boudreau
Anonymous